Tết Offensive and I was Introduced into Life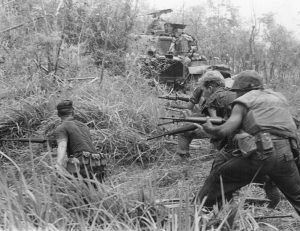 In 1968, the year I was delivered into life, the Việt Cộng broke the truce on a national holiday that is traditionally known as Tết (Vietnamese Lunar New Year). At the end of January 1968, they launched a surprise Tết Offensive in hope of sparking a national uprising. Over 100 cities were attacked including the U.S. embassy in Saigon.
The South Vietnamese and the U.S. were initially surprised by the attack. However, they responded quickly and effectively. As many as 6000 unarmed civilians in Huế were massacred by the communist insurgent.
During the Tết Offensive, some 6000 US and South Vietnamese puppet regime troops were killed, and there were an estimated 30,000-50,000 Việt Cộng deaths. Civilian deaths were much higher.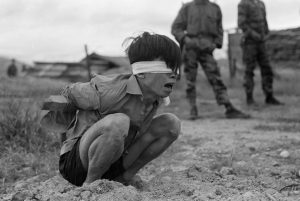 While North Vietnam and the Việt Cộng suffered enormous losses during the Tết campaign and were largely unable to ignite a popular uprising in the southern cities, the political impact on the US and its allies was devastating.  The anti-war protests grew in the U.S. and created political turmoil in America.
Johnson was forced to withdraw from the 1968 US presidential poll. The road was opened for the commencement of peace talks with North Vietnam, which began under Richard Nixon's presidency in 1969.
The Tết Offensive was the turning point in America's involvement in the Vietnam War. It had a profound impact on domestic support for the conflict. Despite its military failure, the Tết Offensive became a political victory and ended the career of President Lyndon B. Johnson, who declined to run for re-election.
I was born on May 5, 1968, in a public hospital called Hùng Vương in a town called Chợ Lớn. Chợ Lớn was still being attacked by the lingering Tết offensive bombing and combat invasion.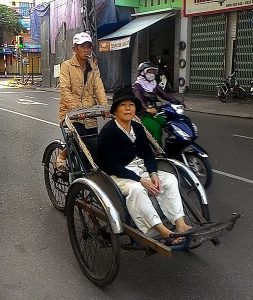 Everyone ran into hiding. There were only two pregnant women including my mom left in the maternity ward. My mom had me in the hospital. She quickly called a Cyclo, a three-wheel bicycle taxi. Both mom and I went home on the same day.
On May 10, 1968, despite low expectations, peace talks began between the U.S. and the Democratic Republic of Vietnam. Negotiations stagnated for five months until Johnson gave orders to halt the bombing of North Vietnam. For my family, life was back to usual as much as it could be during an ongoing war.
My parents were busy with family life from 1968 to 1972. Four more siblings were born consecutively in the following years. By 1973 the Paris Peace Accords were signed. A cease-fire was declared. The U.S. military forces withdrew from South Vietnam and prisoners were exchanged.
The anti-war protests ended with the final withdrawals of troops after the signed Paris Peace Accord. South Vietnam was left to defend itself alone when the fighting resumed.