On Our Way to America
It was late November 1978. Our name was finally called to prepare for our departure from the island and "Hello" to America. We were transferred to Kuala Lumpur, the capital of Malaysia, for a few weeks. My Dad had a health test and did not pass the tuberculosis test. He had to stay behind to be treated before he could come to America. We were all sad but we were assured that we will see our dad again, soon.
Our initial flight was from Kuala Lumpur to Tokyo. From Tokyo, we flew to Seattle, Washington then to Chicago. Our final destination was Pekin, Illinois which was 20 to 30 miles from Peoria. It did not have an airport so we flew into Peoria from Chicago.
When we left for America, Anh Huy remembered bumping into Americans at the airports. They would ask where we were heading. He would reply "Chi Ca Go". For some strange reason, everyone paused and thought for a brief moment as if they were trying to decipher the words Anh Huy pronounced. They then acknowledged "Oh, Chicago."
Anh Huy was puzzled "Did I say something wrong? Didn't I say the same thing? Oh well, I am glad to be going to America. Freedom at last, away from the Việt Cộng."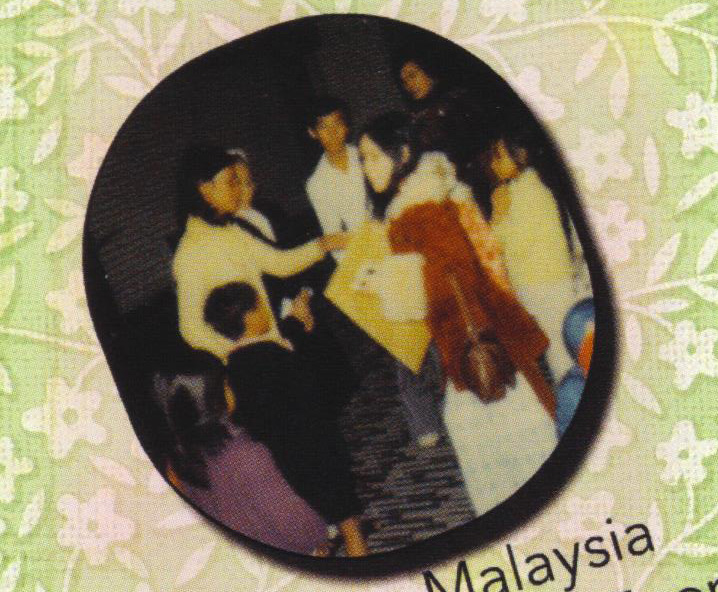 My brothers were in shorts. We all had pants on but we were not prepared for a cold winter with snow in Illinois. We arrived at the beginning of December. My aunts, uncles, and cousins were at the airport to pick us up. They welcomed us with large coats.
Christmas in 1978 was the most memorable time for Anh Huy. It was the first time we ever celebrated Christmas and received gifts.
The snow was nice at first until a few months after. The sight of snow was not as fun as the first time. Now, all I Anh Huy pictured was the shovel and the clearing of the driveway.
On the island, Anh Huy wasn't afraid. He went with the flow. He enjoyed the adventures of exploring the woods and fishing in the deep blue sea. There was no time in thinking of his family back home. However, when he first saw grandpa, Anh Huy remembered home.